Articles
Outline
This topic outlines the process of installing a UNIFYNow license.
Process
UNIFYNow can be used with full functionality for 30 days, as a trial license is included with the installation.
A license request includes the client name, client contact name, client e-mail, UNIFYNow version and site code (available on the UNIFYNow about page).
After following the instructions on How to Request a UNIFYNow License and retrieving your license, the UNIFYNow license can be installed in the manner below.
Installation
Navigate to the UNIFYNow About page.
With a new installation of UNIFYNow, a trial license will still be in affect and the license section will resemble the following.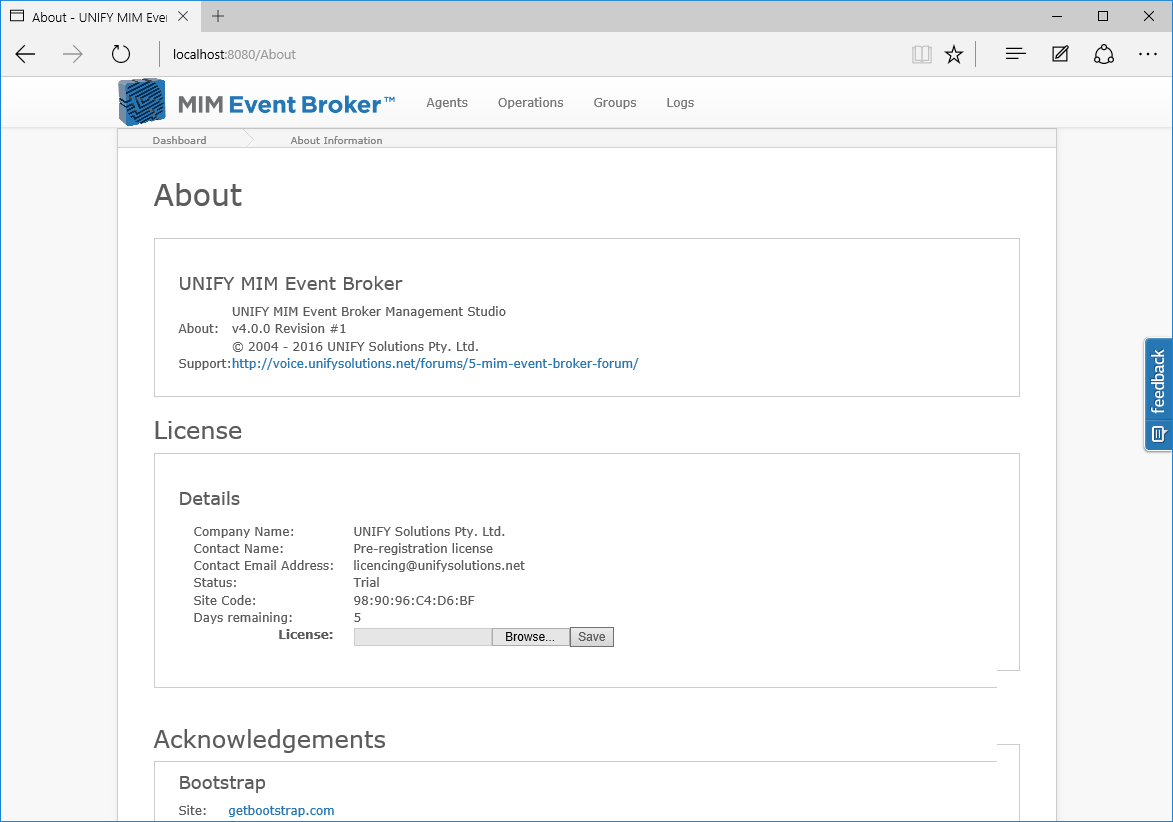 However, a new UNIFYNow license can be applied at any time, and will override the previously applied license.
Click the Browse button and select the UNIFYNow license from the system. Finally, click the Save button. The About page should now indicate that UNIFYNow is licensed.