Articles
As new versions of UNIFYNow become available, the following steps may be performed to upgrade the existing solution.
Before proceeding, confirm the current version of the installed UNIFYNow instance by checking the UNIFYNow Services directory and Windows Services window.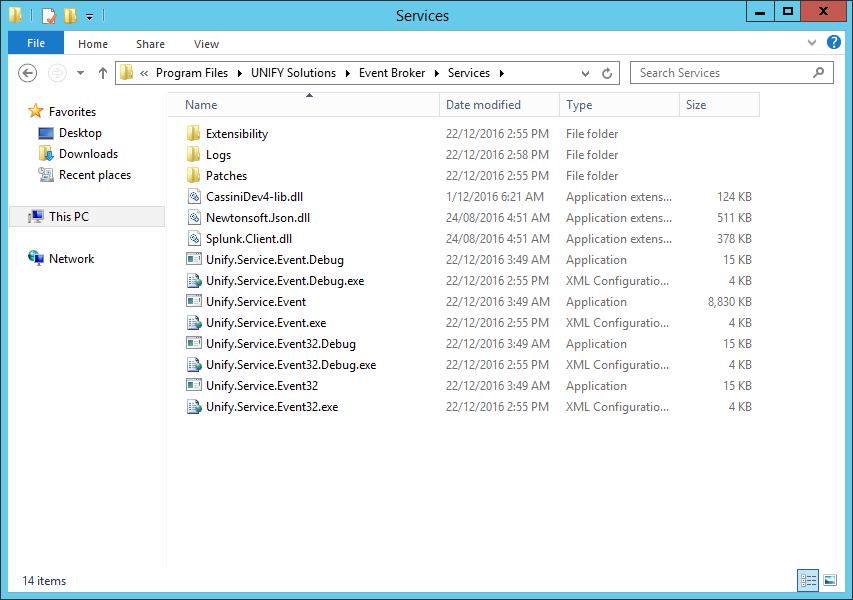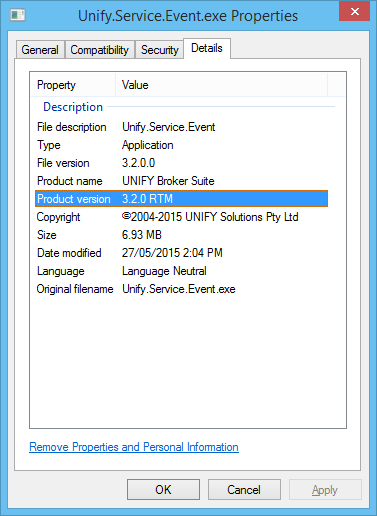 CHECK: The version can be checked by right clicking on the Unify.Service.Event.exe file, and browsing to the Details tab.
In place
WARNING: Operation lists configured to run on startup that you do not wish to run once the service is restarted should be disabled at this point.
Ensure that the UNIFYNow service has been stopped, to avoid from having to restart the machine.
An in place upgrade of UNIFYNow may be performed by running the MSI of the new UNIFYNow version.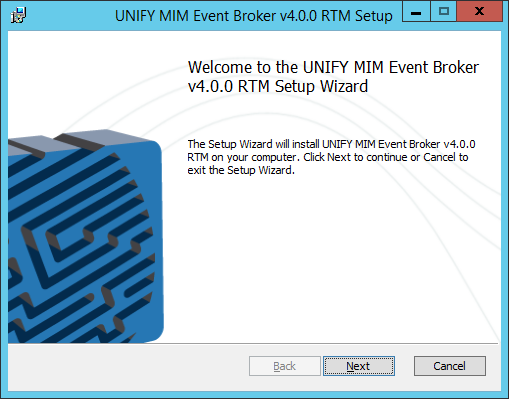 This process is identical to the one defined at Installing the UNIFYNow Service.
Once the installation has been successful, verify that the UNIFYNow service has been successfully updated in the UNIFYNow/em> Services directory and Windows Services window.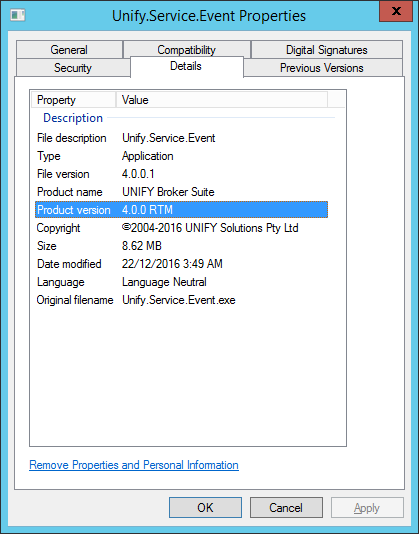 Fresh Install
An upgrade may also be performed by uninstalling the installed version of MIM Event Broker and performing a fresh installation using the new MSI. This may be useful to identify any non-standard or patch components added to the Services directory after installation. All extensibility configuration and logging files will remain in tact, and may be used by the new installation by installing into the same directory.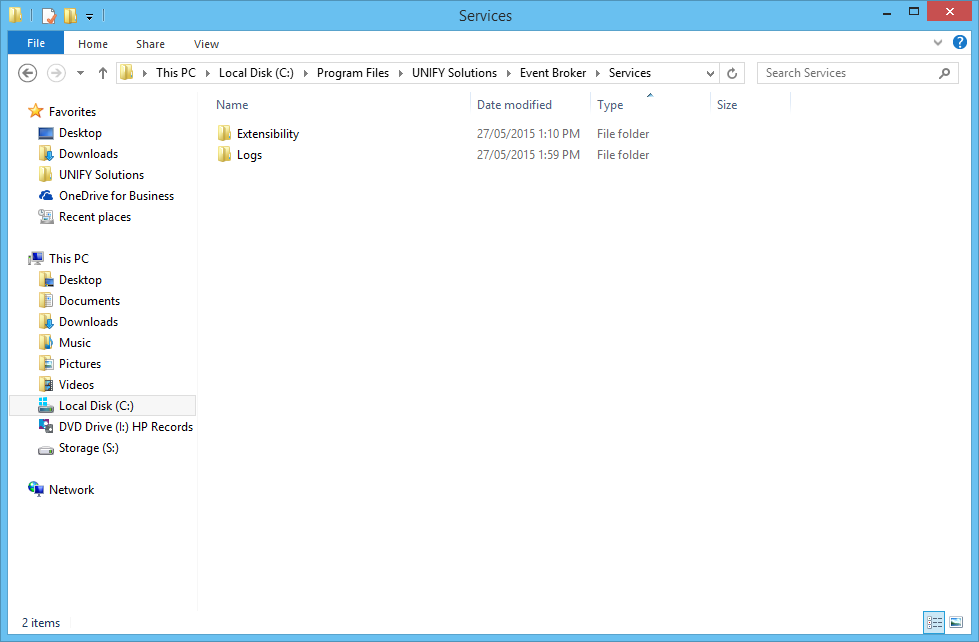 MIM Portal Workflow
Note that the UNIFYNow Changes Activity may also be upgraded using either of the above options using the appropriate installer. Unless otherwise specified by the release notes, the workflow configuration does not need to be updated, and the PowerShell script does not need to be re-run. Ensure that an IIS reset is instigated following the operation.
Steps (if required):
The following steps should be performed in a maintenance window, outside of operating hours.
Ensure that no long-running policy or sync processes are running;
Stop UNIFYNow;
Update version numbers in all workflow XOML (advanced edit);
Update version numbers in the Activity Information Configuration (AIC);
Run workflow installer;
iisreset
Restart UNIFYNow service.