Articles
Overview
The UNIFYBroker Web Component is an optional install. Its purpose is to install the web component of UNIFYBroker without the service, to allow for a multi-tiered architecture. A multi-tiered architecture may be important in improving security or performance across the solution. Installation of the UNIFYBroker Web Component is as simple as running the UNIFYBroker Web.msi installer package.
This installer encompasses all the components required to host an UNIFYBroker web engine.
Preamble
The UNIFYBroker Web Component is dependent on an UNIFYBroker Service installation.
WARNING:
The installation is designed to be located on a different machine than the UNIFYBroker service. To use IIS on the same machine as the service, instead follow
Configuring UNIFYBroker for use with IIS
.
Installing the UNIFYBroker Web Component
Installation from the desktop
To begin installation, locate and run the UNIFYBroker Web.msi installation package from either Windows Explorer or through command prompt.
The title screen of the installation wizard will be shown.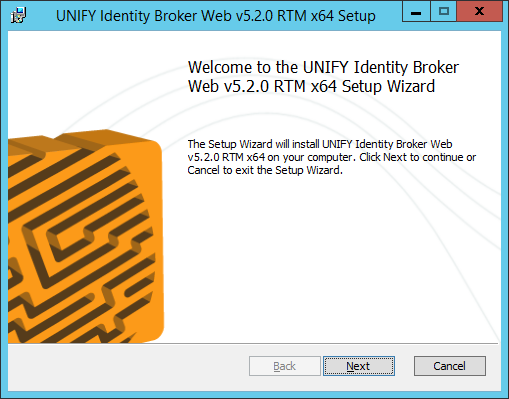 Click Next to continue.
Read and accept the UNIFY Software License Agreement.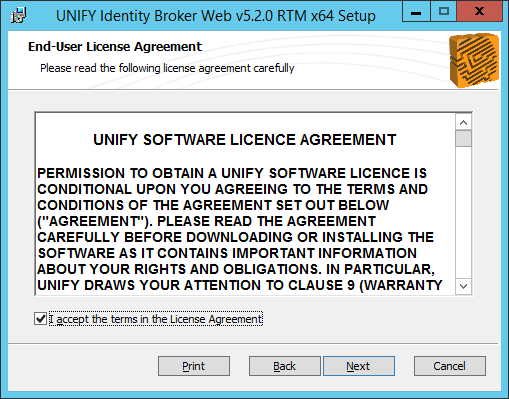 Select an installation directory for the UNIFYBroker Web Component. The default installation will be C:\Program Files\UNIFY Solutions\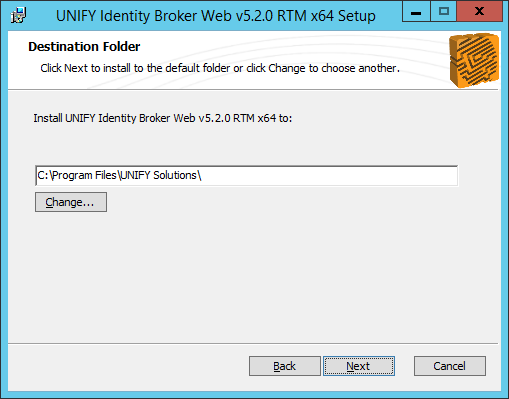 Select an installation directory.
Confirm the values specified for this installation.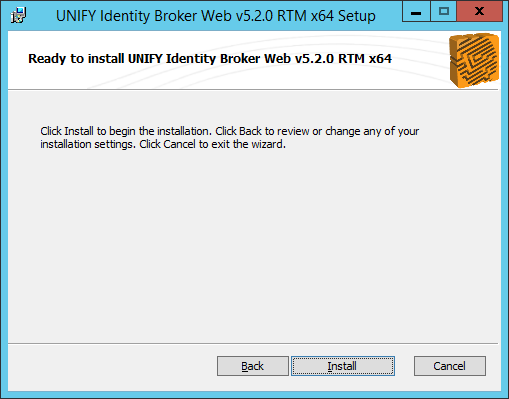 Confirm to begin the installation.
A progress bar will appear to show the status of the installation.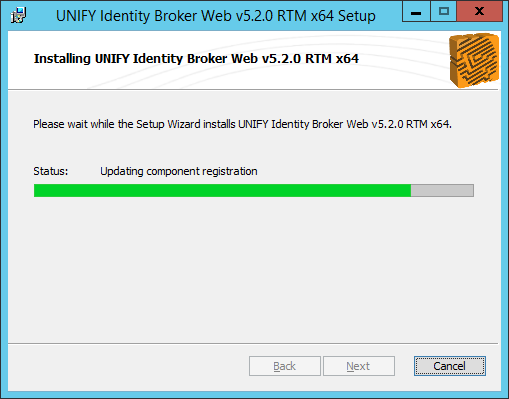 Wait for the installation to complete.
The installation has completed successfully.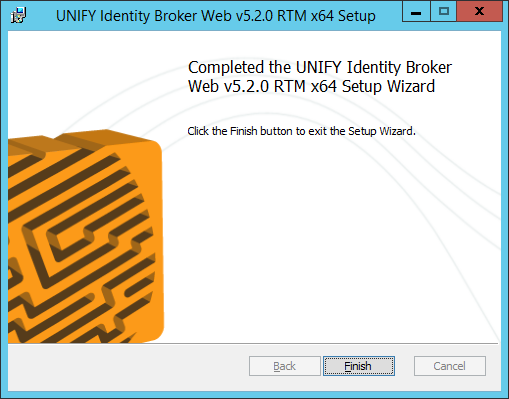 Click Finish to close the installation window.
The UNIFYBroker Web Component has now been installed.
Unattended installation
An unattended installation may be performed by using the msiexec.exe command and supplying the installer package as the parameter:
msiexec.exe /qn /i "%Installer Directory%\UNIFYBroker Web.msi"

Configuring the UNIFYBroker Web Component
See Configuring for use with IIS for details on configuration.