Articles
Overview
A Frontier chris21 agent is an agent provided by UNIFYBroker/Frontier chris21. It is a shared component between all UNIFYBroker/Frontier chris21 connectors.
Configuration
A Frontier chris21 agent maintains the following configuration: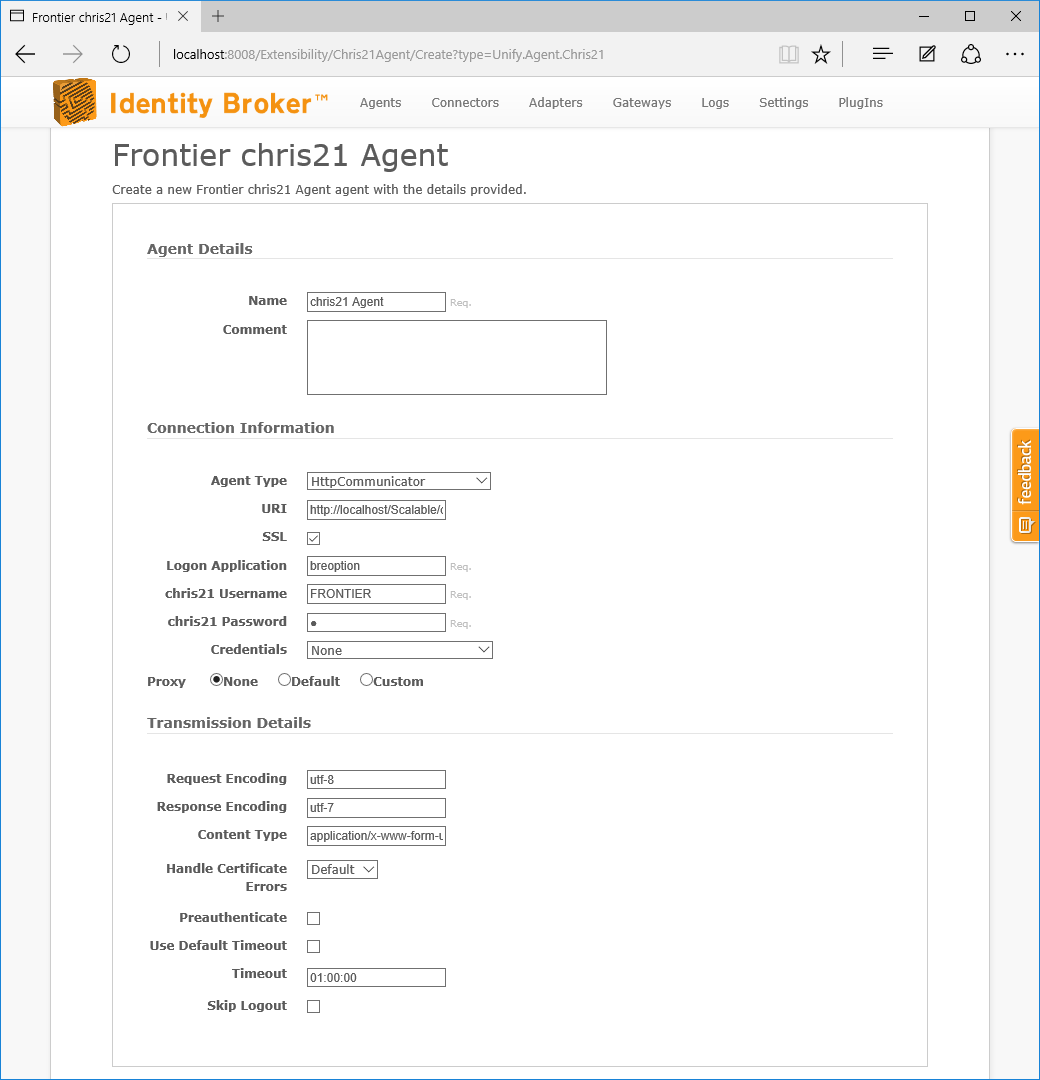 | Name | Description |
| --- | --- |
| Agent Type | The chris21 endpoint type that the agent will connect to. "HTTPCommunicator" or "WebServiceCommunicator". |
| SSL | Whether to send communications over SSL/HTTPS |
| Logon Application | The name to identity as with the target system. Leave blank to not include the logon. |
| chris21 Username | The name of the chris21 user to be used for operations by the connector. Note that this account requires sufficient read and update rights within chris21. |
| chris21 Password | The password of the provided chris21 user. |
| Skip Logout | Whether to skip the logout process at the conclusion of operations, to improve performance. |
As well as the above, Frontier chris21 agent require the configuration of the chosen Agent Type, either HTTP Communicator or Web Service Communicator.