Bugs

My customer is seeing this error, even though Handle Certificate Errors is set to "None":

Here's the config: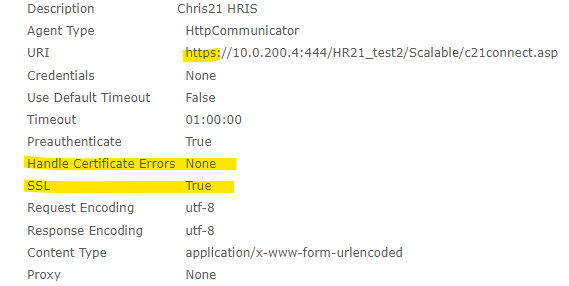 Port 80 without SSL works fine, with an otherwise identical configuration.
In case it's relevant, the connection to Chris21 is via a UNIFYConnect PortBridge tunnel on a non-standard IIS port number (444).  It's not possible to use port 443 due to restrictions on the customer side.