Questions

In my UNIFYConnect config the MOBILE_PHONE value isn't being written back to Aurion successfully.
The relevant connector config is:


In the customer's Aurion report the mobile phone field is called 'Contact_Mobile_Phone' so a mapping is necessary.  Import is working correctly, but the field is not updated in Aurion on export.
Here is the rest of the relevant config:
Adapter Transform (to remove underscores from the field name)

Link Mapping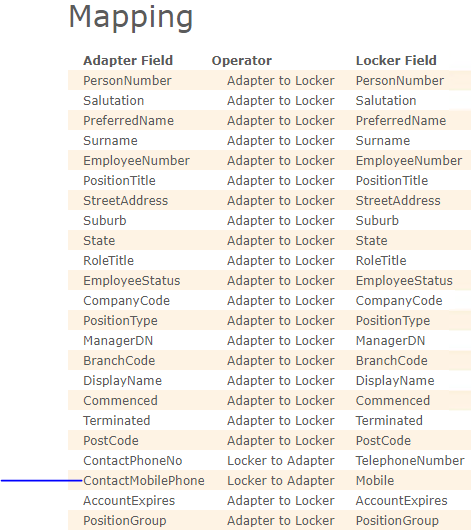 Locker Entity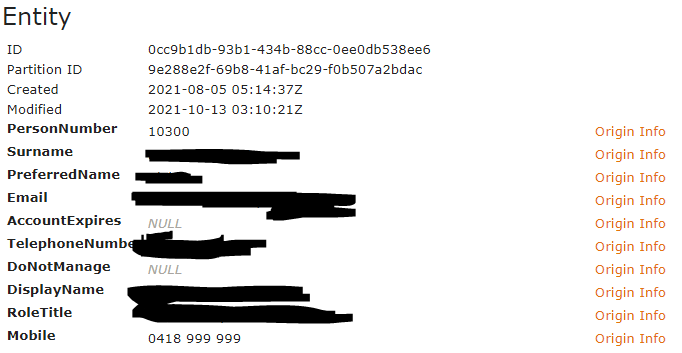 After a connector Import the Contact_Mobile_Phone field is set to the old value from Aurion as expected.  After a Baseline Sync on the link the value in the connector is changed to '0418 999 999' temporarily, but then reset back to the old value from Aurion after the next connector Import, showing that the value has not been updated in Aurion.

What is causing the writeback to fail and how do I get it to work?