Bugs

I have two MV Group transforms in an adapter: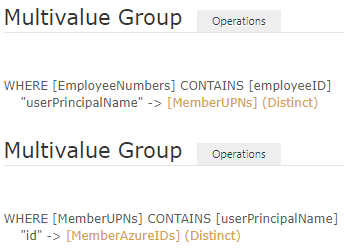 The MemberUPNs field updated correctly, but MemberAzureIDs did not.  There are six values in MemberUPNs, but only two in MemberAzureIDs.  Manual validation confirms that the matching values in the second transform's connector are present and correct.  I do not know what the old value of MemberUPNs was.
I believe the change occurred on 30/6/21 some time in the hour or two prior to 8am, but unfortunately the corresponding log file has already been deleted.