Ideas

I am a new Broker/Plus user and want to see where a Locker is getting its field values from, so I clicked on the Entity Id and then on Origin Info.  This is the screen I see: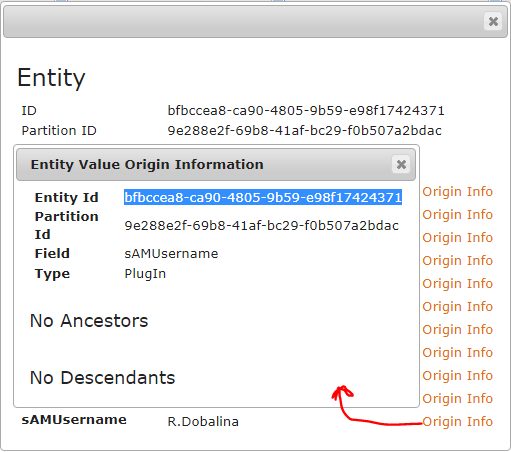 This doesn't tell me which Adapter contributed the current value for the sAMUsername field.  I tried searching the Extensibility files for the Entity Id and Partition Id, but neither told me which Adapter the field value came from.

Could you please add the name of the Adapter that contributed the field value somewhere on this popup?
Also, it's not clear what the Type information here means.  What does it mean that my 'sAMUsername' field is of type 'PlugIn'?