Questions

It looks like a Powershell MA's script is continuing to run well after the MA in MIM says the run has been completed. Is this a known thing which happens or is intended or is it a bug?
UNIFY Broker Version: v5.1.0 Revision #2
MIM Version 4.4.17849.0
AddUser powershell code: D:\ADProvisioning.Powershell\UserAdd.ps1
Note: The code was previously "& D:\ADProvisioning.Powershell\UserAdd.ps1" but I changed it because I didn't understand the intent of running it as a separate process and to simplify the problem solving process. The issue still occurred when
Before running the export: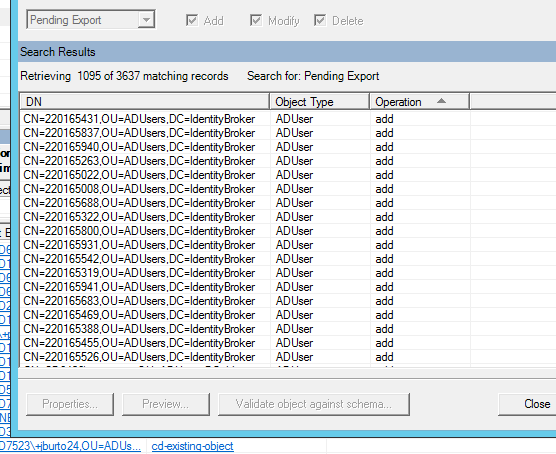 No log in file explorer yet for the AD Provisioning Export.
After running the export
All the errors are ma-extension-error, which may be genuine as the script I'm writing is still being worked on.

Here's the number of users steadily increasing

Here's the export log continuing to be updated after the run has been finished.

I can make the script I'm running available on request.