Questions

Unify.Product.IdentityBroker.AdapterEnginePlugInKey.extensibility.config.xml
Hi,
I need some help with 2 items : time offset and sliding date window in IdB Adapter transformations for a customer. They have chris21 as the source system.
IdB version: 4.1

Q1: Sliding Date Window

When an employee starts on a new position from a specific date (i.e 05 June 2018) the data flows in the connector and the data transformation is applied a day earlier(i.e on 04th June 2018). The implication is the job title is changed the day before the correct date. the customer wants to know whats wrong.
The transformation as configured: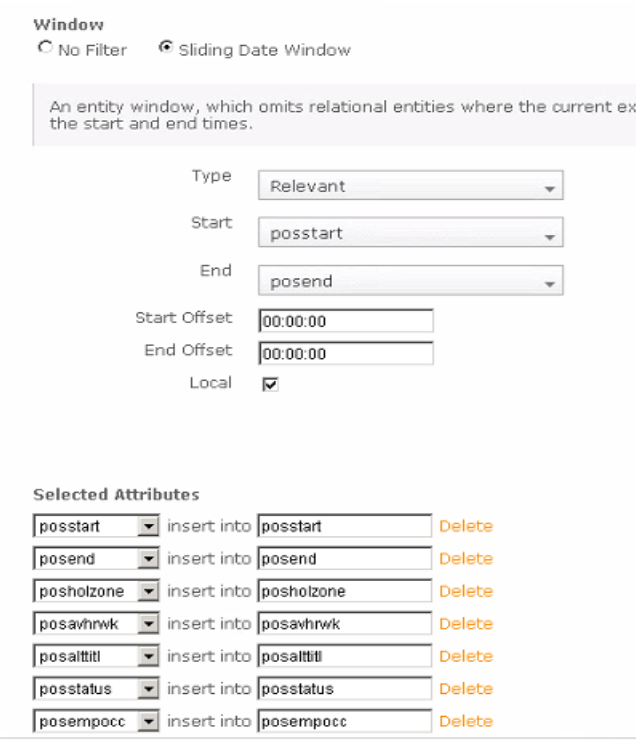 Q2: Time offset
When a user is terminated in chris21, he gets a termdate set and a simple transformation is applied to set the terminated flag as "True"/"False". But for example if a user has term date is 02 july 2018, by logic, it should add 24 hrs and set terminated flag to "true" 03 july 2018 midnight, but the terminated flag is set to "true" only around mid next day(i.e 04 july 2018 midday). Need some help fixing this issue.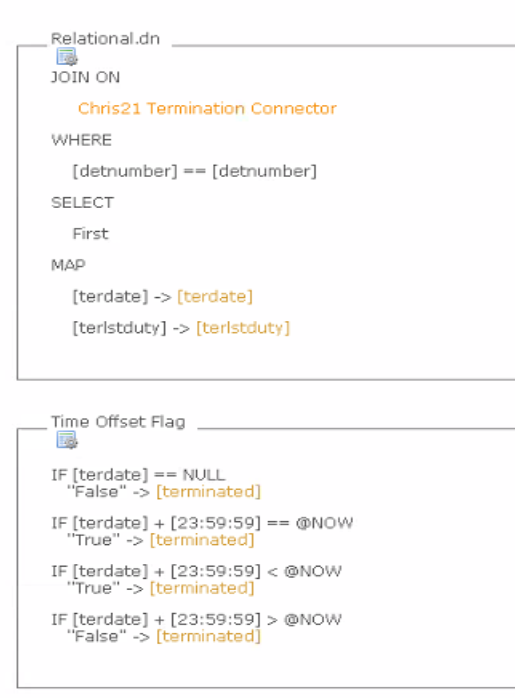 Please help me to know where the issue is, thanks. really appreciate and thanks in advance
I have attached the Adapter xml, if you want for reference. Thanks.