Articles
The following sections include the concepts required to understand UNIFYBroker's connectivity to Microsoft Dynamics AX systems.
Microsoft Dynamics AX records
A record in Microsoft Dynamics AX relates to a single piece of information contained within a  table collection. One or many of these table collections are exposed to the user per form in Microsoft Dynamics AX via its user interface.
UNIFYBroker and relationship between Microsoft Dynamics AX records and a single connector
In order to allow for the greatest flexibility of UNIFYBroker/Microsoft Dynamics AX, each configured connector must correspond to a single table in the table collection. For example, a connector can be set up to correspond to the SysUserInfo table, enabling access to system-wide user option settings for each user.
The fields within the target Microsoft Dynamics AX table are denoted by individual schema fields on the connector.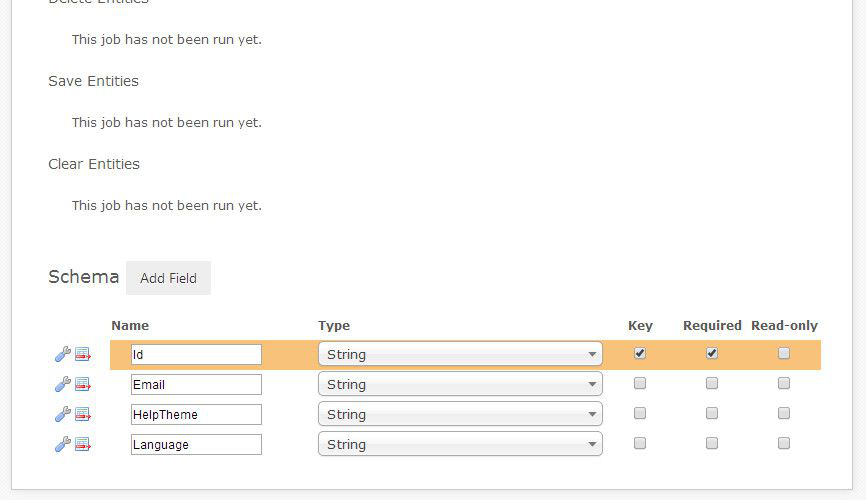 To provide information in the Identity Management denormalised form, UNIFYBroker's  transformations can be utilised.