Articles
Overview
A Workday Organization connector is a reading connector provided by  UNIFYBroker/Workday.
Technical Requirements
The Workday Organization connector has no additional requirements following the listed connector prerequisites and setting up a Workday Agent.
Usage
A Workday Organization connector encapsulates the Organization information available for a target Workday instance.
| | |
| --- | --- |
| Reading | Yes |
| Writing | No |
| Deleting | No |
| Polling | Yes |
Schema
Fields in an Organization connector do not all refer to individual fields in the target system. There are a number of fields that that are generated from the data in another field.
The default schema provider for this connector will retrieve all known fields.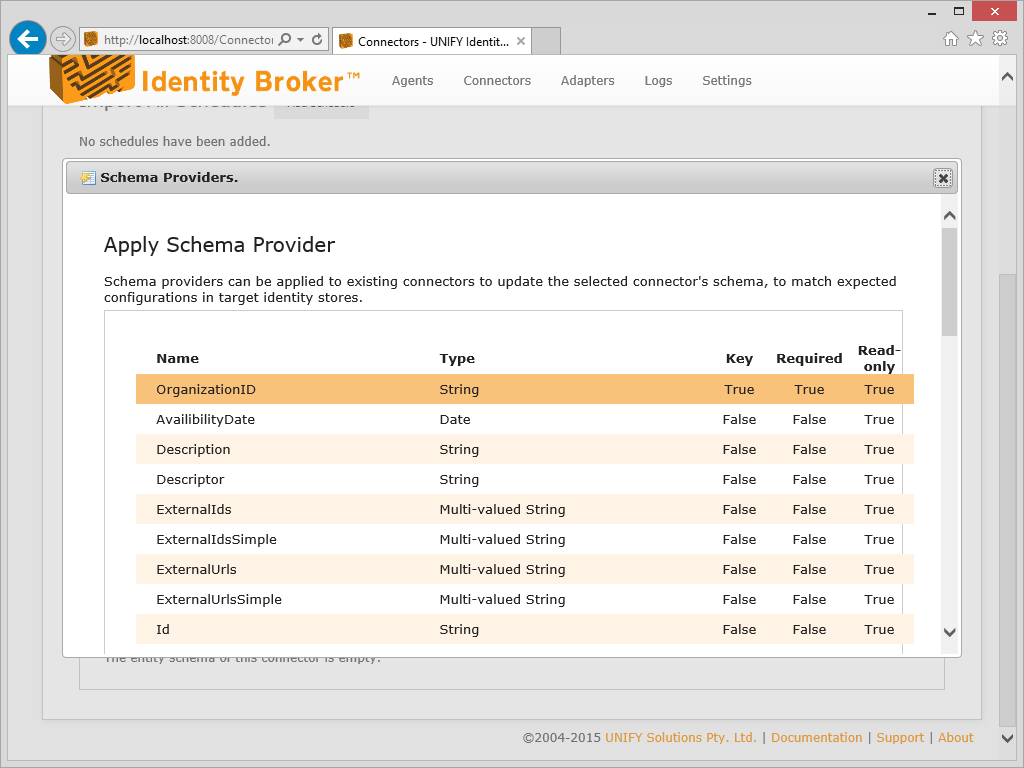 Configuration
A Workday Location connector maintains the following configuration: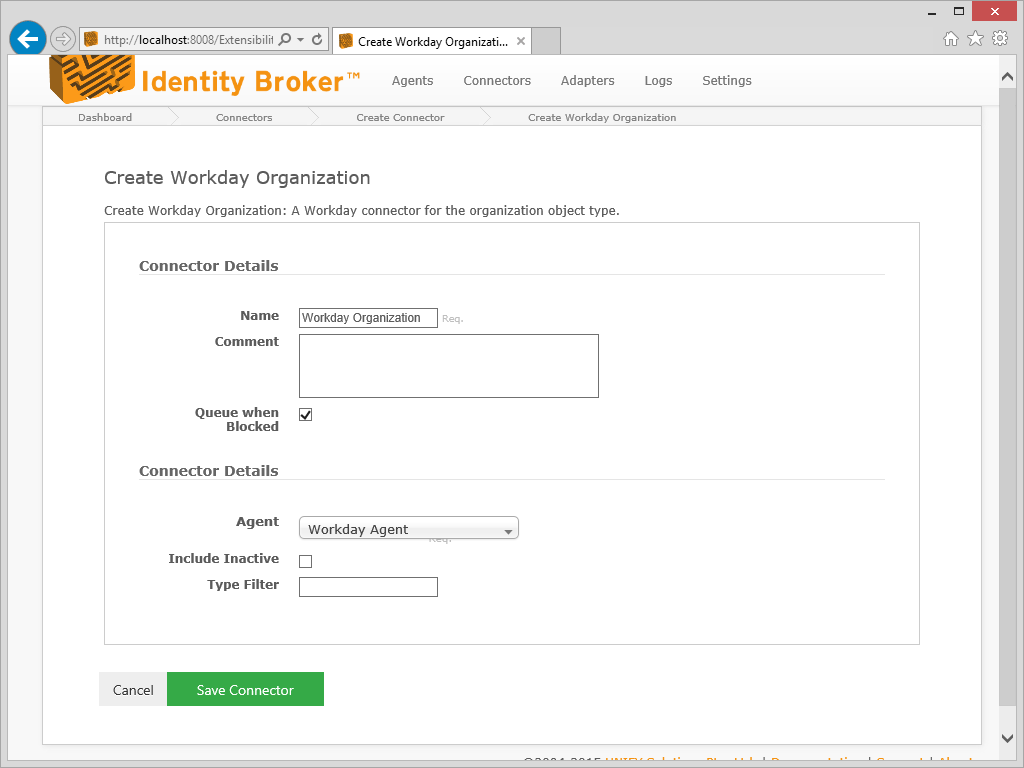 | Name | Description |
| --- | --- |
| Include Inactive | Includes inactive organizations. |
| Type Filter | A filter (whitelist) that allows for organizations to be filtered by their organization type. |