Articles
Overview
The Splunk logger can be used to send log entries to a specific Splunk index.
Sent entries will contain the message of individual logs a JSON formatted message, with information about the source and severity in the base JSON attributes.
Considerations
Use of this logger is encouraged without a log filter in order to take advantage of the powerful indexing and search tools provided by Splunk.
Configuration
The Splunk log writer requires the following by way of configuration: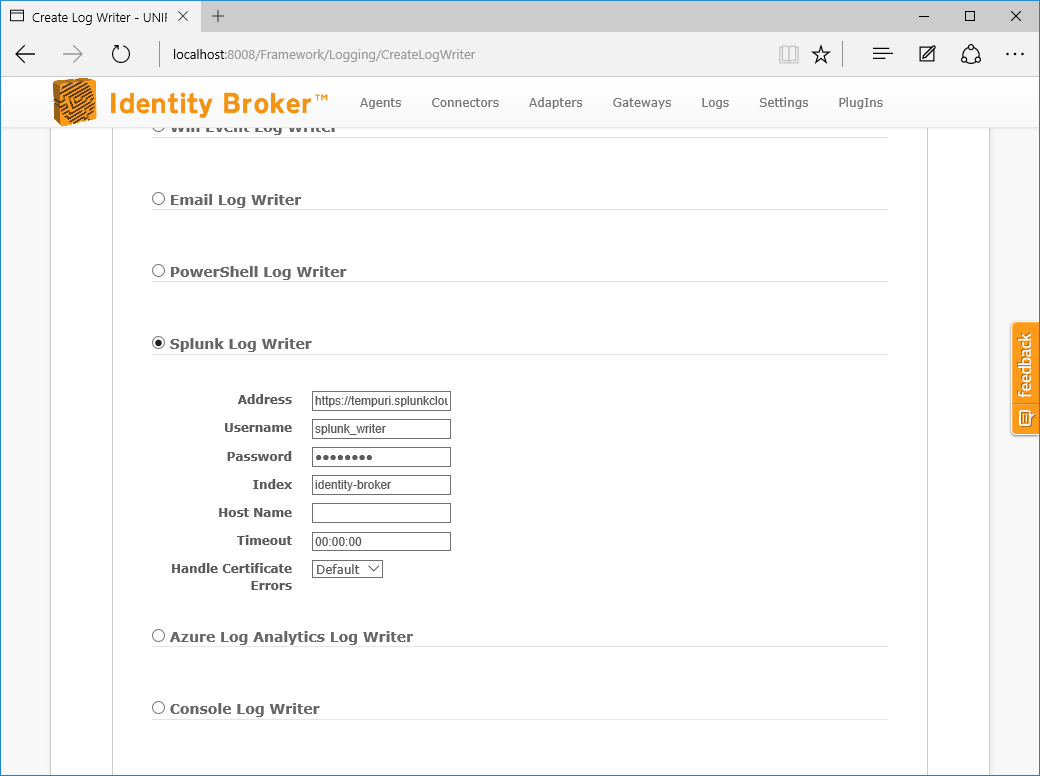 | Attribute | Description |
| --- | --- |
| Name | The display name of the log writer which is used for identification throughout UNIFYBroker. |
| Address | The address for the Splunk service. |
| Username | The username for the Splunk service. |
| Password | The password for the Splunk service. |
| Index | The Splunk index to log to. |
| Host Name | The host name override. Leave blank to not override the host. |