Bugs

Hayden Gray
11 months ago
in
UNIFYBroker/Micro Focus Content Manager
•
updated

8 months ago

•
9
I am currently experiencing issues importing with a trim associations connector, I believe its the same as https://voice.unifysolutions.net/knowledge-bases/7/articles/3145-micro-focus-content-manager-associations-connector. The issue in particular is a timeout issue generating the below error. I don't recall a time when this connector was ever working as it has been misconfigured in the past. Please note other location connectors work fine and the agent connector successfully.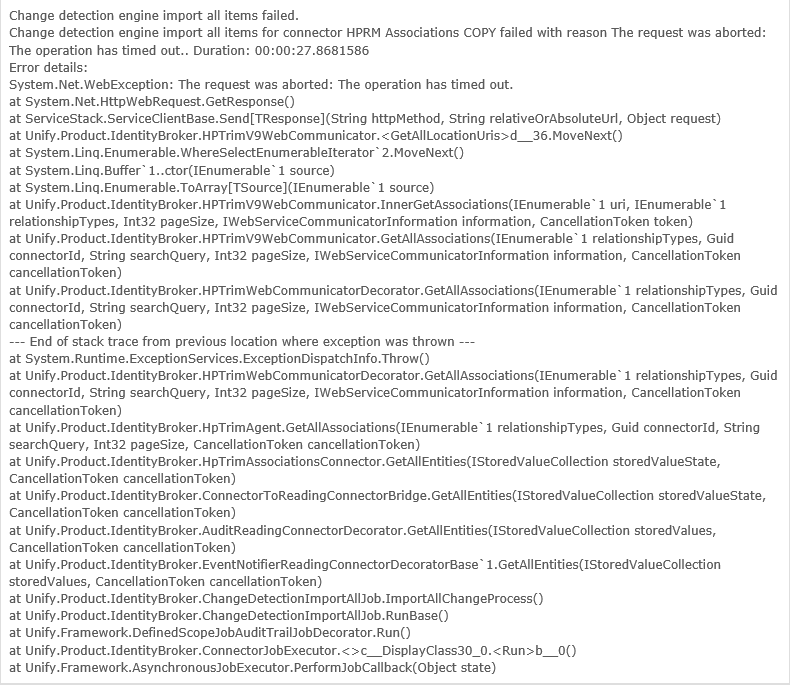 Some issue we had in the past, were this connector appeared to be mapped to the "location" connector and has since been update to the "associations".

Thinking something that was possibly incorrect with this config, I tried creating a new connector from scratch and the xml generated is the following, which appears to be the wrong connector type.

Apologies for the images instead of copy/paste, I cannot easily get the config out of the environment. Let me know if you need more information.
Currently running UNIFYBroker 5.3.3
HP TRIM connector 5.3.0.0