Bugs

Customer PII has been redacted or anonymised in the screen snapshots of this topic.
Initial adapter entity: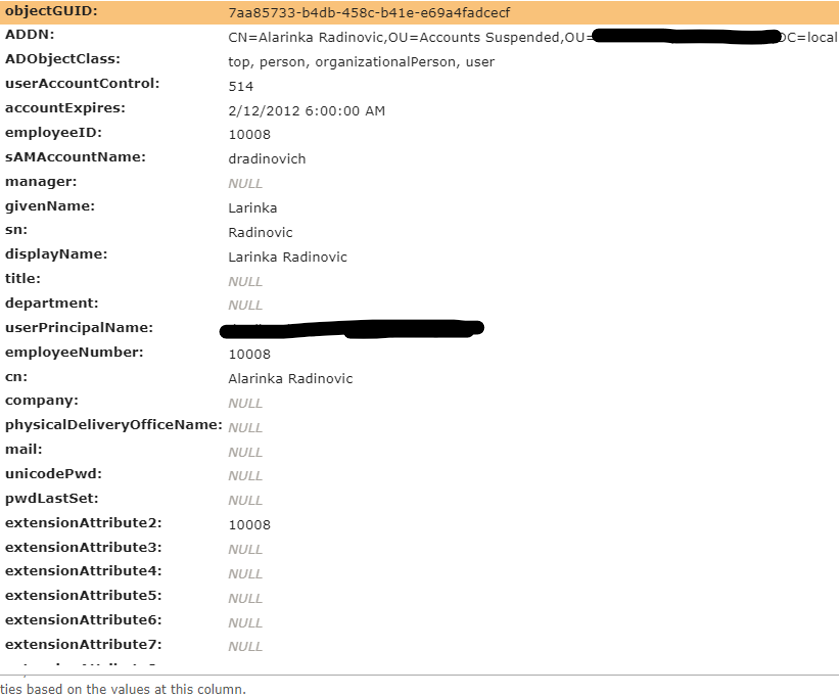 I changed the user's first name from "Alarinka" to "Blarinka" and allowed normal processing to occur with the AD import schedule disabled so I could check the adapter entity after export.  Here's the failed export to the AD adapter, including a dump of the entity being updated (via a PowerShell reverse transform):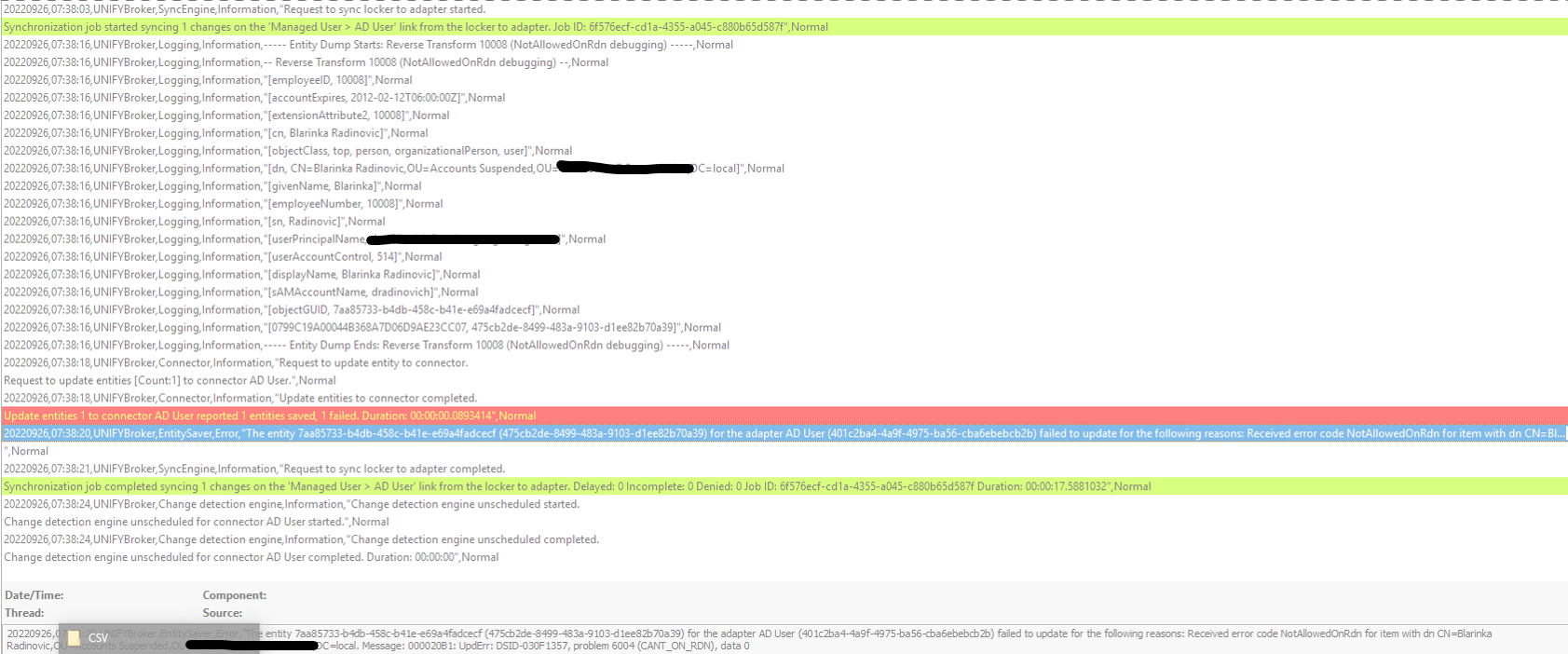 Adapter entity after the update is unchanged: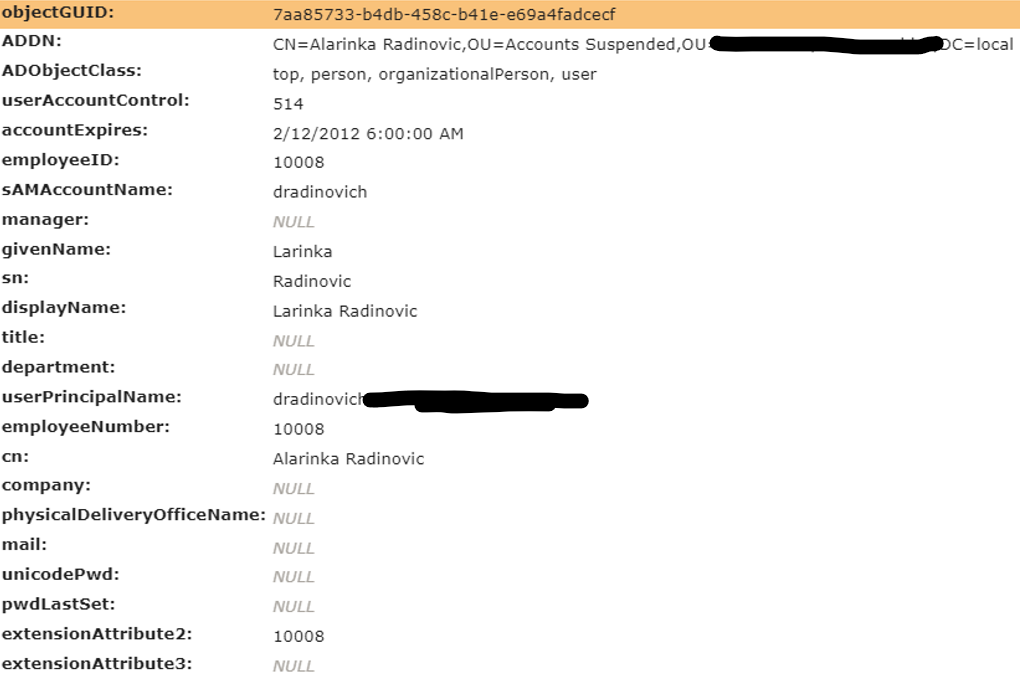 In AD, the rename was successful but the givenName and displayName update were not: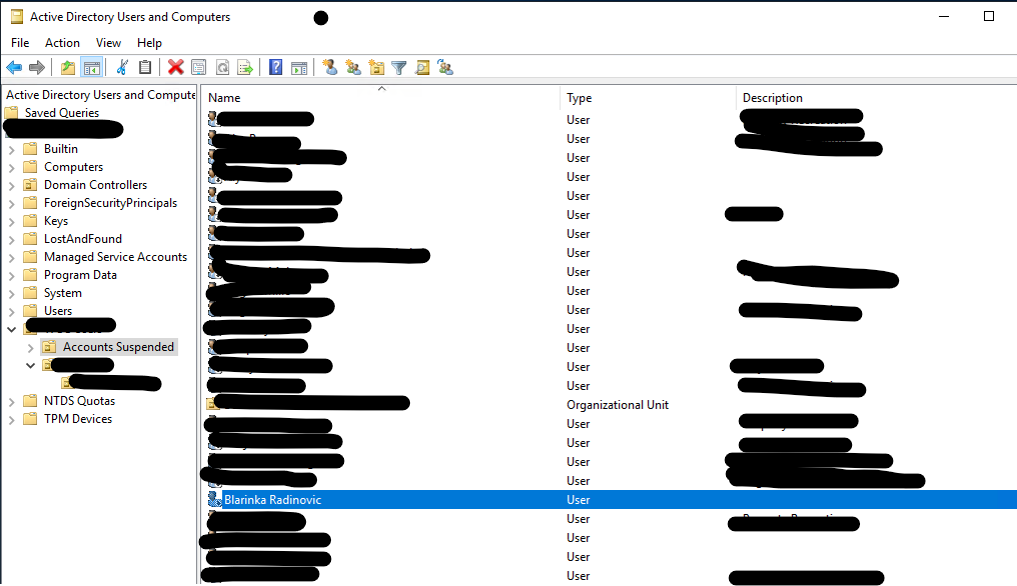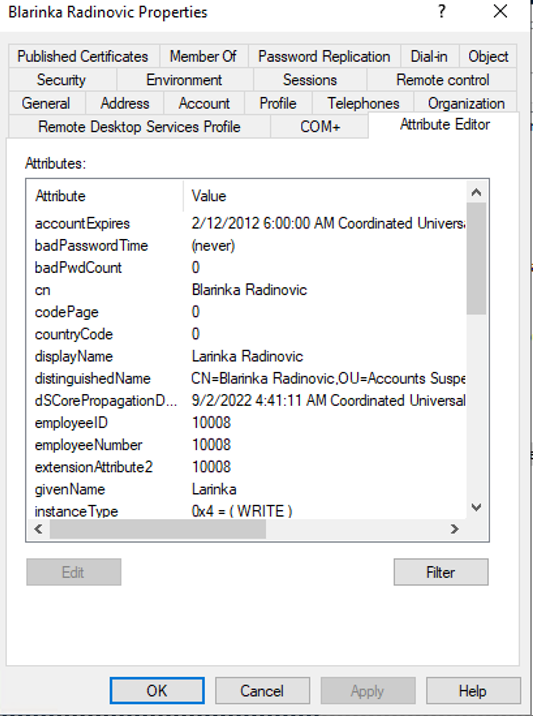 After a subsequent import on the AD connector (to update the adapter entity) and a Baseline Sync on the outbound locker the AD givenName and displayName details are updated correctly:
Adapter entity after AD connector import: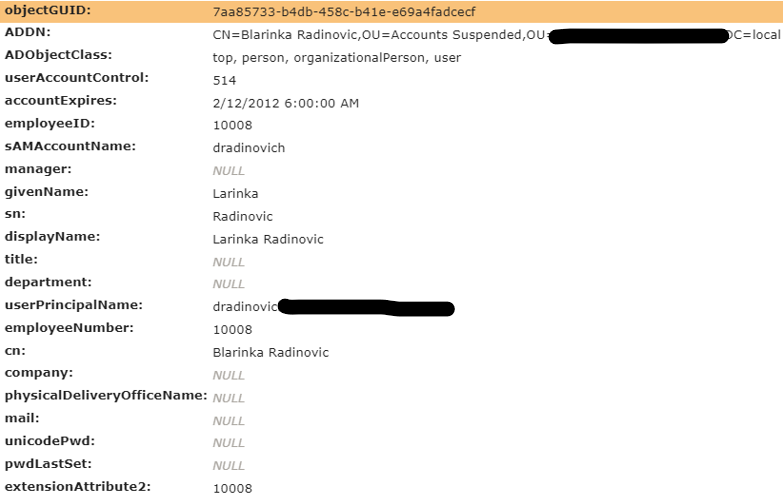 Baseline Sync log shows successful update: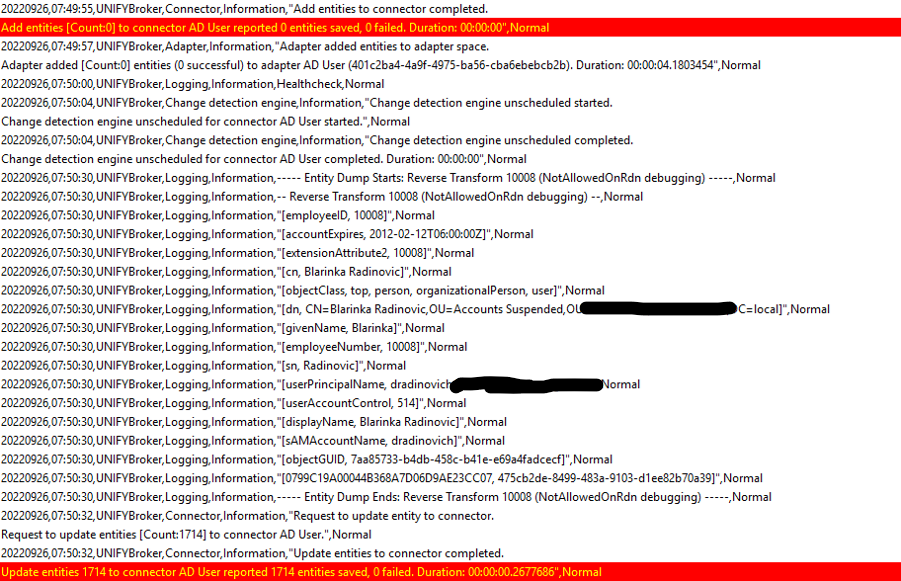 Adapter entity after Baseline Sync: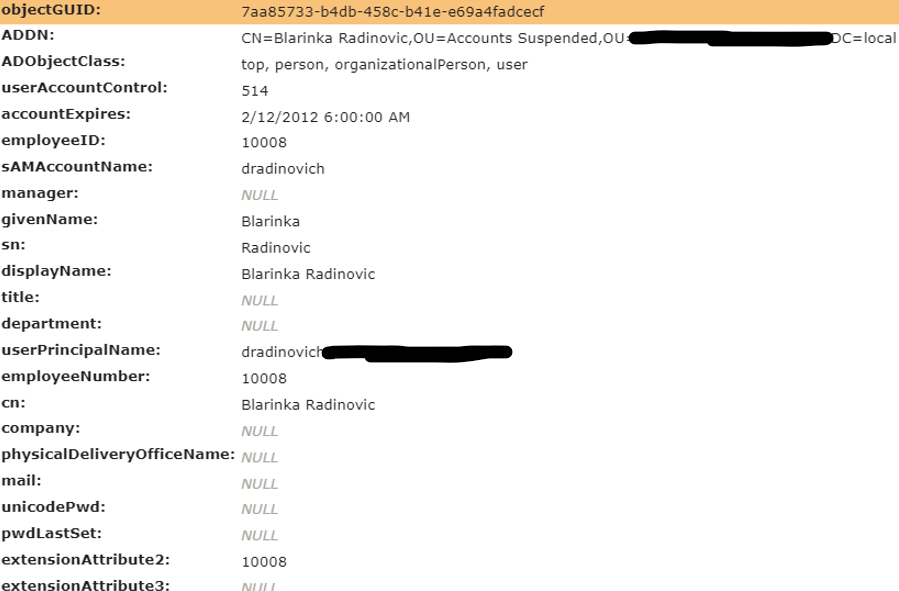 I am pretty confident that the code that does the AD object export is renaming the AD user first, then attempting to update its attributes using the old DN rather than the new one.  The rename succeeds, but the attribute updates fail.
I suspect this bug has been mysteriously frustrating me for a long long time so if you could fix it then I would be incredibly grateful.