Bugs

An update from Azure via the SCIM gateway is being passed through to the adapter as a large XML document, as shown in this UNIFYBroker PowerShell log entry in a reverse adapter transform:

Before this SCIM update was received, the JobTitle field in the adapter for this user was NULL.  After the export update was received and processed the field in the adapter contained the XML document content.  Here is what the Azure POD showed: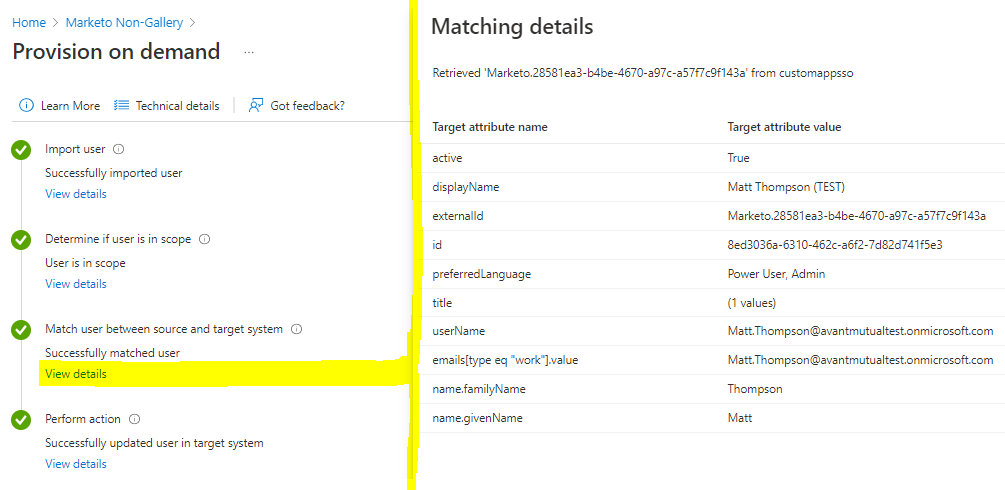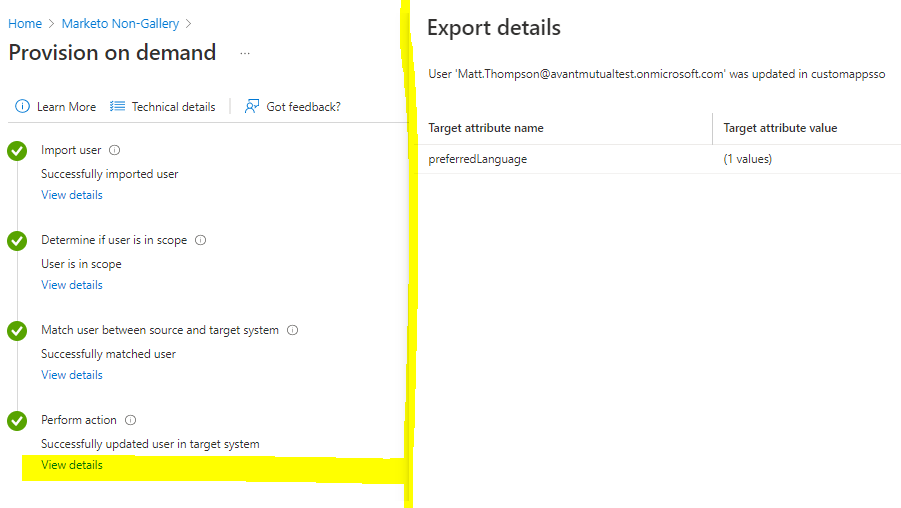 According to Azure, it doesn't appear to be updating the title SCIM attribute (which ismapped to the JobTitle adapter field) at all, but nevertheless UNIFYBroker is populating it with XML document content by the time it gets to the adapter reverse transform.
Here's the adapter reverse transform (which doesn't do anything with JobTitle) showing the logging code: