Questions

Adrian Corston
4 years ago
in
UNIFYBroker Service
•
updated

3 years ago

•
7
I am trying to configure an export flow in MIM for a DN field in UNIFYBroker, and I see this error: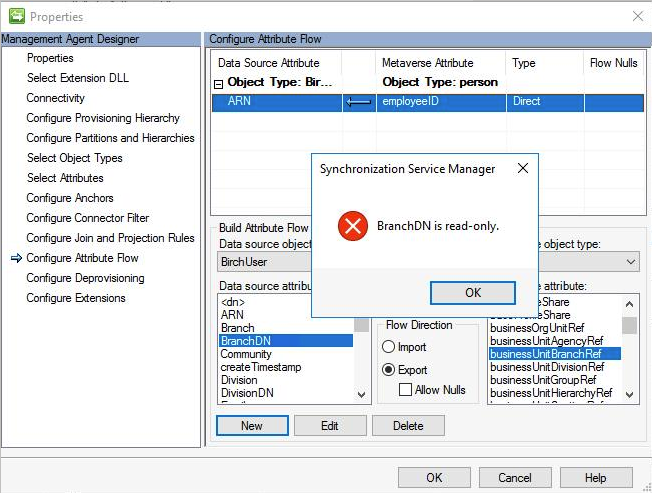 However, when I use LDP.exe to connect to UNIFYBroker via the LDAP gateway I can Add or Replace a DN value in that field successfully, so the limitation appears to be in the UNIFYBroker ECMA2 DLL rather than in UNIFYBroker itself.
Could you please advise if this is the expected behaviour?  If it is then could you comment on why the limitation exists and advise what we should do as a workaround?