Bugs

I added a Foreign Multivalue Group transform to an Adapter and the schema rows no longer showed.  When I then enabled the Adapter an error appeared: "Object reference not set to an instance of an object at Unify.Product.IdentityBroker.TemplateDistinguishedNameParser.ParseTemplate".
Connector "Owners":

Connector "Things":


Adapter: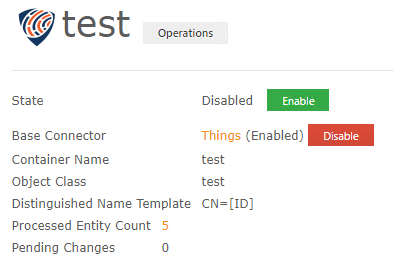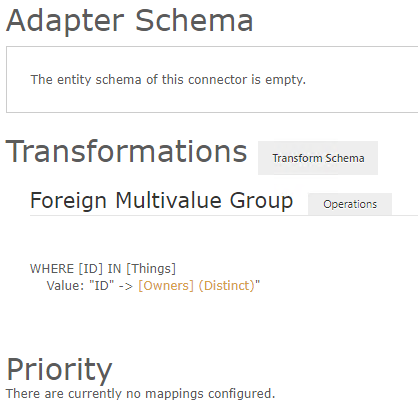 Here is the transform (against the Owners connector):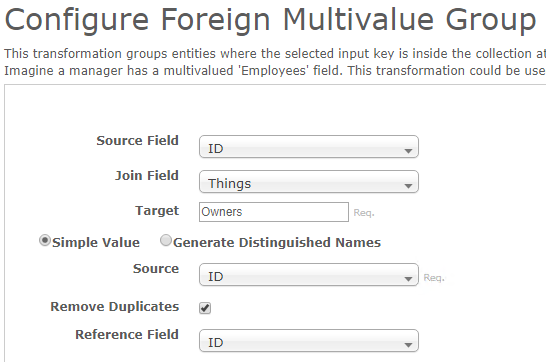 When I attempt to enable the Adapter this error appears: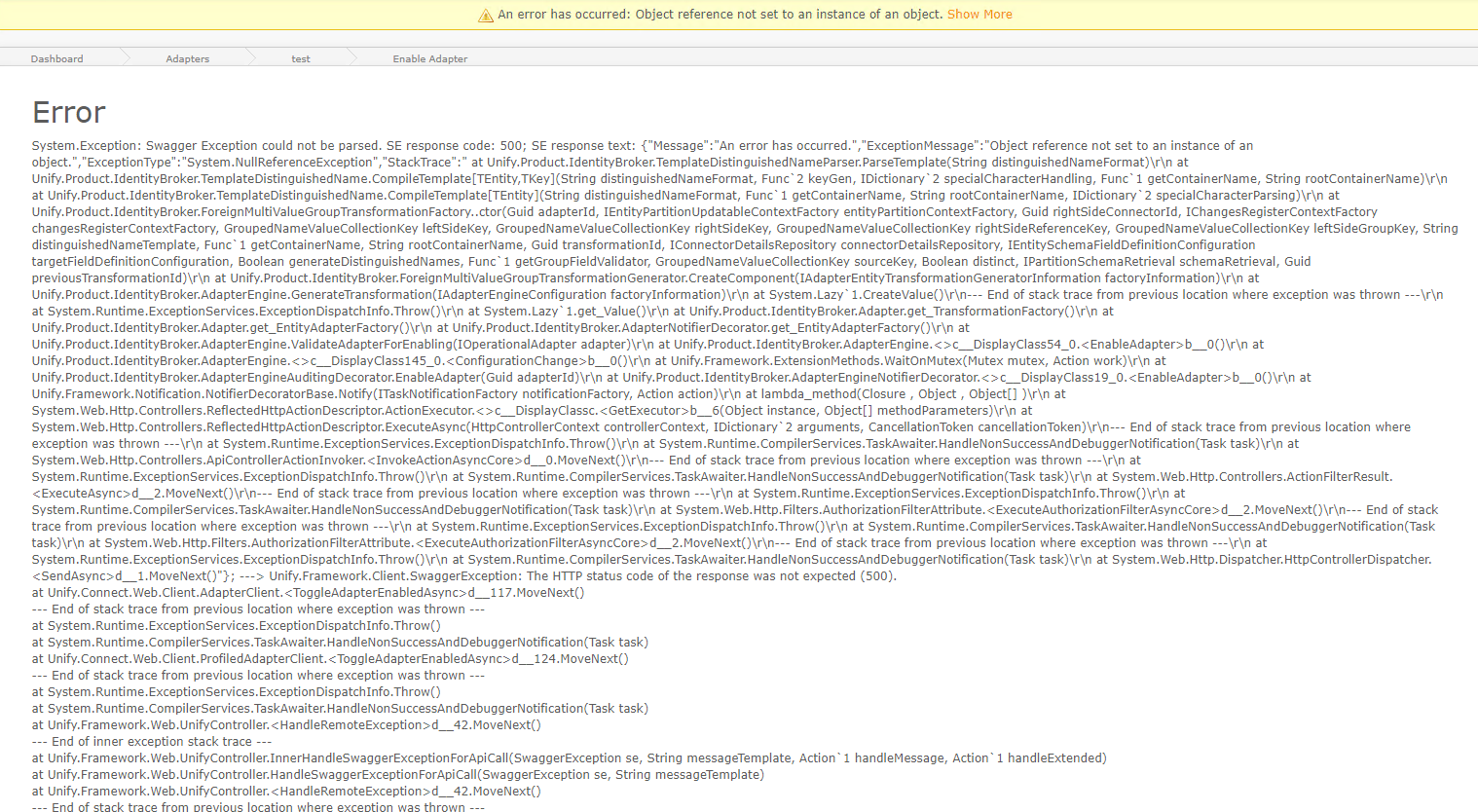 If I remove the Transform then the Adapter's schema re-appears: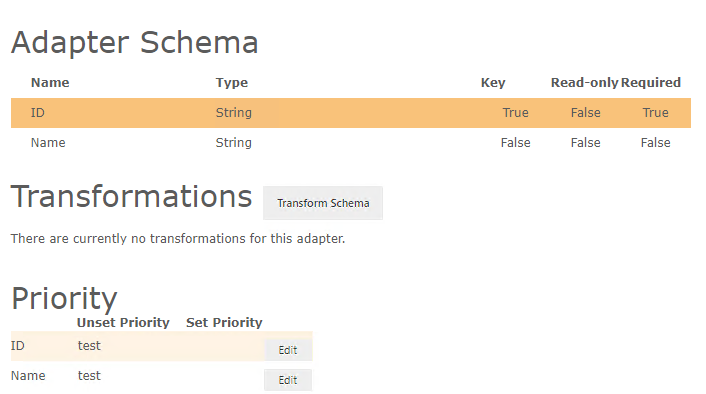 If I attempt to edit the Transform an error appears: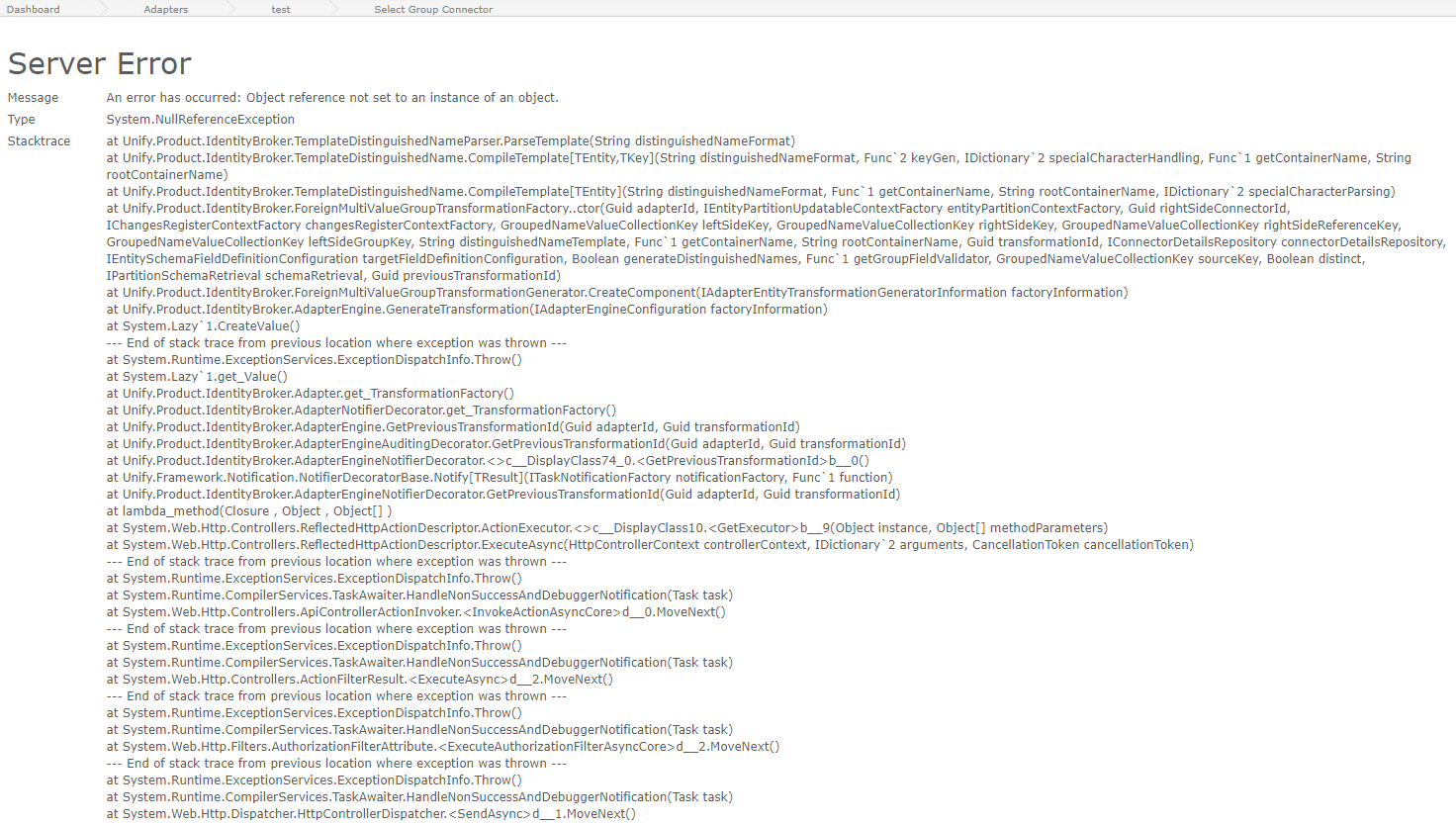 Logs & Extensibility attached to next comment.