Bugs

Hello,

Not sure if this has been reported before, but couldn't see anything on my quick look. I am currently in an environment running Broker v5.3.1 Revision #4, and am experiencing what appears to be a UI bug where randomly the web page will begin to display "Service Unavailable" all over the page.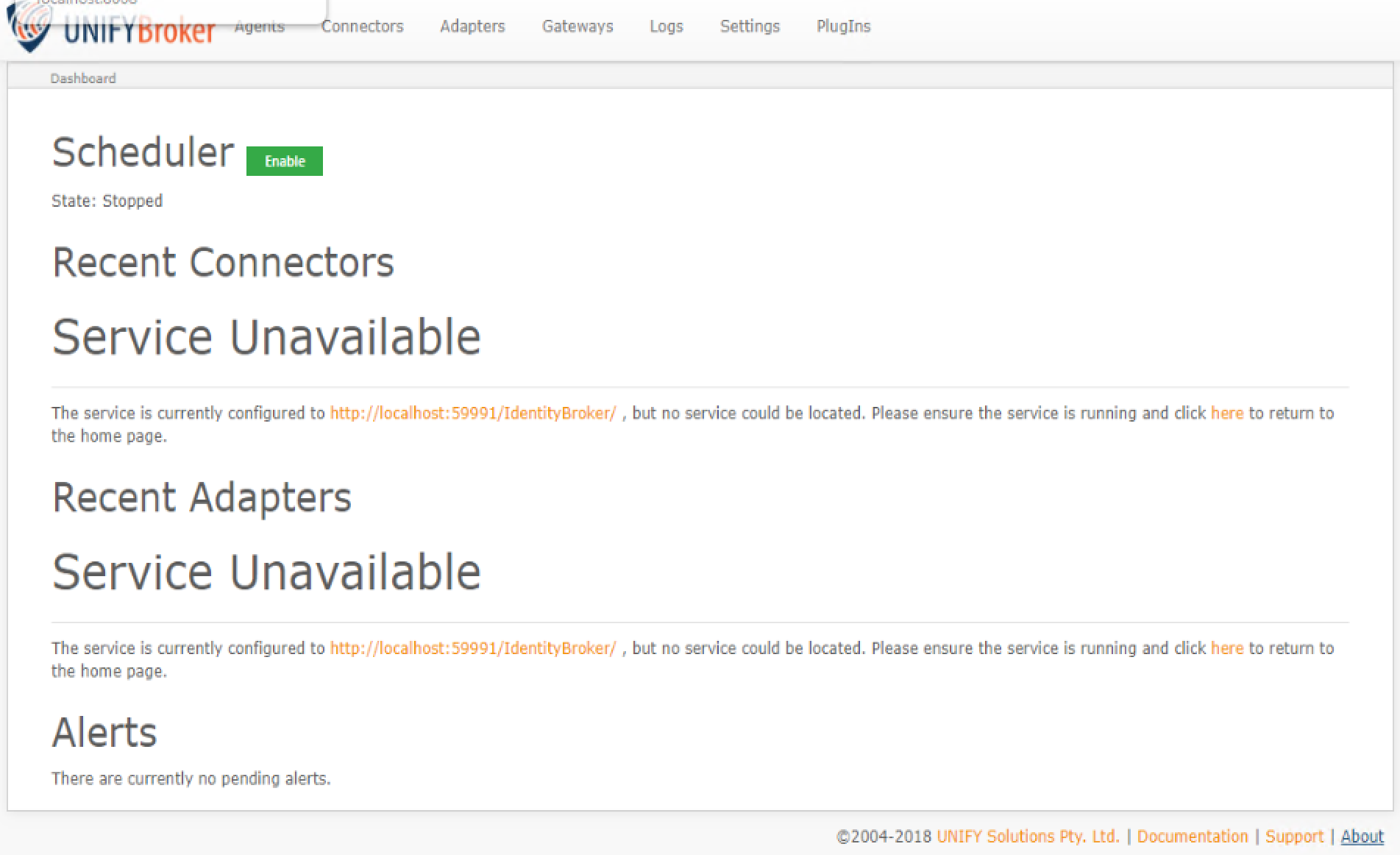 After several seconds to a minute or two, the page will then flick back to normal and continue in this pattern. Some days it will happen more often than others, with no increase in job frequency. Occasionally a service restart will improve the frequency of it occurring, however it will slowly return over time.
I've investigated a bit and it appears to not noticeably affect the current running jobs in UNIFYBroker, nor importing running from Broker into MIM. I have also see it happens more frequently when jobs are running in Broker, but not attributed to any one job in particular. There are also no errors in the Event Log, however there are some in the UNIFYBroker log, though they don't appear to be UI specific, nor can I say I have seen these on every occasion this happens.
The error I'm referring to in particular is:

"Unable to raise complete notification:

System.ApplicationException: This operation returned because the timeout period expired. (Exception from HRESULT: 0x800705B4)
at System.Threading.ReaderWriterLock.AcquireWriterLockInternal(Int32 millisecondsTimeout)
at System.Threading.ReaderWriterLock.AcquireWriterLock(TimeSpan timeout)
at Unify.Framework.Collections.ThreadsafeObjectQueueBase`2.Push(TItem item)
at Unify.Framework.Notification.TaskNotifier`1.Dispose()"
If you need any more information just let me know.
Thanks