Bugs

Hi Guys,
I have just tried to perform an upgrade of Identity Broker to the latest version (5.3.2) from 5.0.4. I have encounter a couple of errors along the way and am now stuck trying to start the UNIFYNow service. Please see my list of steps/errors below.

1. Tried to update the service using the automatic update option.
2. Encountered a database error while installing: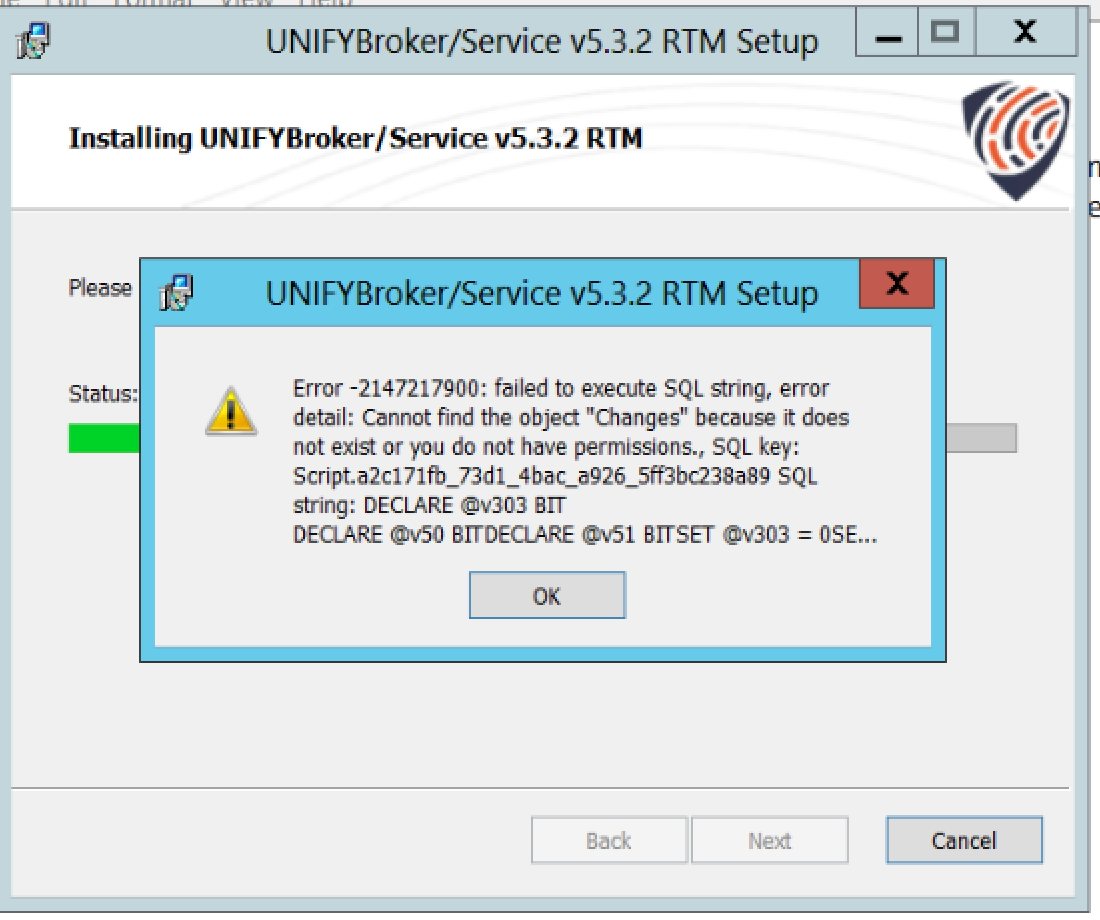 3. The Service installer attempted to rollback the install but failed leaving the original service uninstalled and services directory stripped of exe files (this isn't the first time this has happened to see ticket https://voice.unifysolutions.net/helpdesks/9/tickets/3720-failed-upgrade-from-idb-510-to-unifybroker-531)
At this stage I got some help to resolve this by installing the service again (manually this time) and manually ran the SQL update commands. We then came to the conclusion at this stage the the installer must be using the service all that is running the installer to execute the database commands where in both of these cases the account does not have permissions to do so, only to IDB service account has permissions to do so.

4. After manual install succeeded I attempted to start the service and it failed.
Please see the below attachments for errors and config.
Thanks