Questions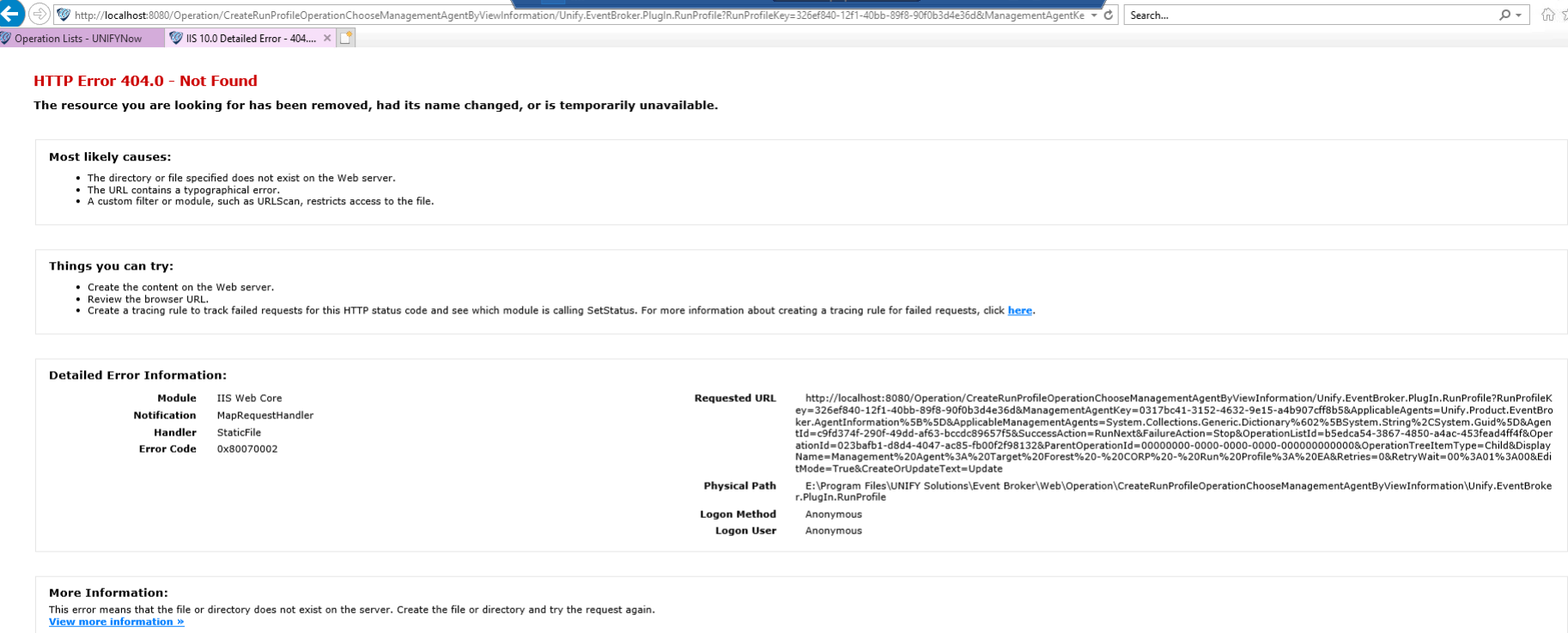 New UNIFYNow installation with extensibility files copied across from an older server as part of a server migration.  Other parts of the UNIFYNow UI are working fine, such as below.  It seems to be just the /Operation/CreateRunProfileOperationChooseManagementAgentByViewInformation that shows the error.
Both the old and new UNIFYNow installs are v4.0.4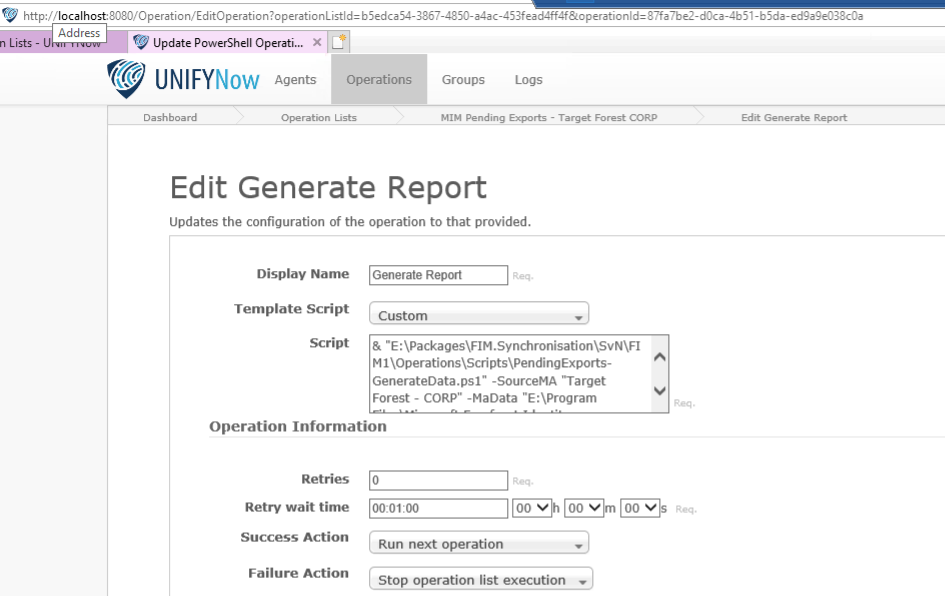 What have I misconfigured or missed?