Questions

Hi,
Just quick question about Check Operation - Pending export.
Configuration:
Event Broker: 3.2.1
FIM Sync: 4.1.3671.0
Management Agent: Delimited Text file (OOTB)
I configured the Pending Export - Check Operation for this Management Agent in Event Broker and I configured an Export and Delta Import Operation in Operation as following: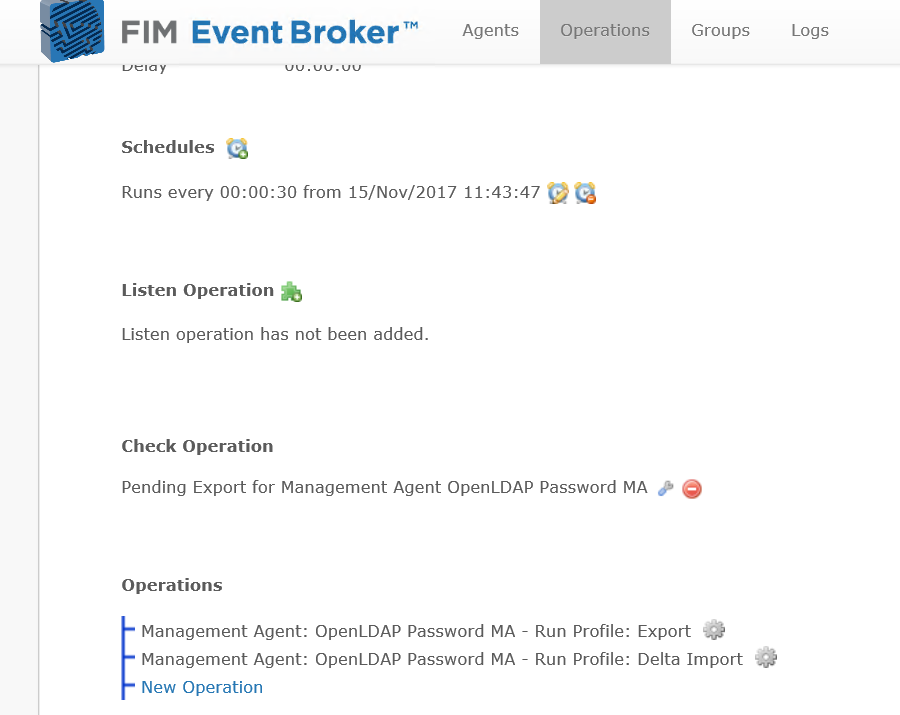 There is nothing in Pending Export for this MA in FIM Sync, but the export is triggered every 30 secs. 
Do you have an idea with the Check Operation doesn't prevent the export to run?
Thanks in advance for your help.
Regards,