Bugs

Hi Guys,
I'm currently having an issue communicating with the IDB API from Event Broker. Not sure if this is IDB or EVB.
I'm getting the following error trying to run an API operation:
Operation Full Import - DAMS Contact Connector with id a1508248-0161-46a0-a703-a1cad6cfc8ed failed in the operation list IDB - DAMS Contact - Full Import with id bae408b8-0b38-495f-a92a-4b1a8319f15b for the following reason. This is retry number 0: Unify.Product.EventBroker.RestAPIAgentUnexpectedStatusException: Response code NotFound doesn't match expected response code NoContent.
 at Unify.Product.EventBroker.RestAPIPlugIn.Execute()
 at Unify.EventBroker.PlugIn.Audit.OperationAuditingDecorator.Execute()
 at Unify.Product.EventBroker.OperationListExecutorBase.RunNextOperations(IEnumerator`1 operationEnumerator)

I have the following agent configured (Have tried IDB Port with no change):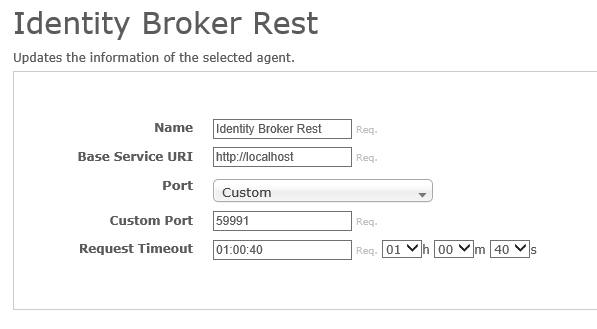 And the following API config in IDB: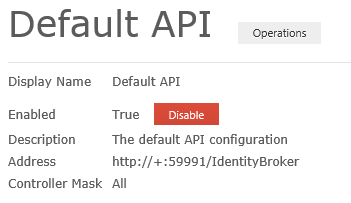 IDB v5.2.0 R2
EVB v4.0.0 R1
IDB and EVB are on the same box, and i can hit the swagger page for the rest API.
Nothing applicable in the IDB logs or Event Logs (even enabled diagnostic logging in IDB)