Articles
Outline
This topic outlines the process of a customer requesting a license. The process involves the creation of a private Ticket in the MIM Event Broker Forum.
Making the request
In this example, a new license request is shown for a fictitious customer.
First, navigate to the MIM Event Broker Forum. You will be presented with the following page.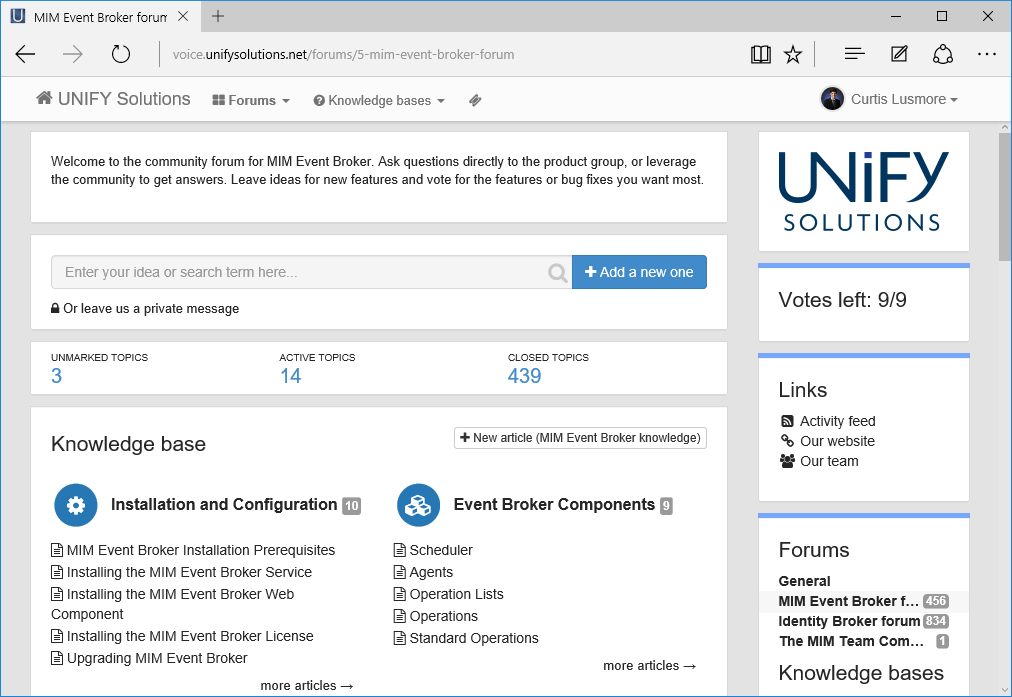 Click the "Or leave us a private message" link.
Set the Header to "License Request" and populate the Description with the details of the license. At a minimum, add the Client Name, Client Contract, Client email, Version and Site Code (found on the About page of MIM Event Broker). Set the Category to "License Requests".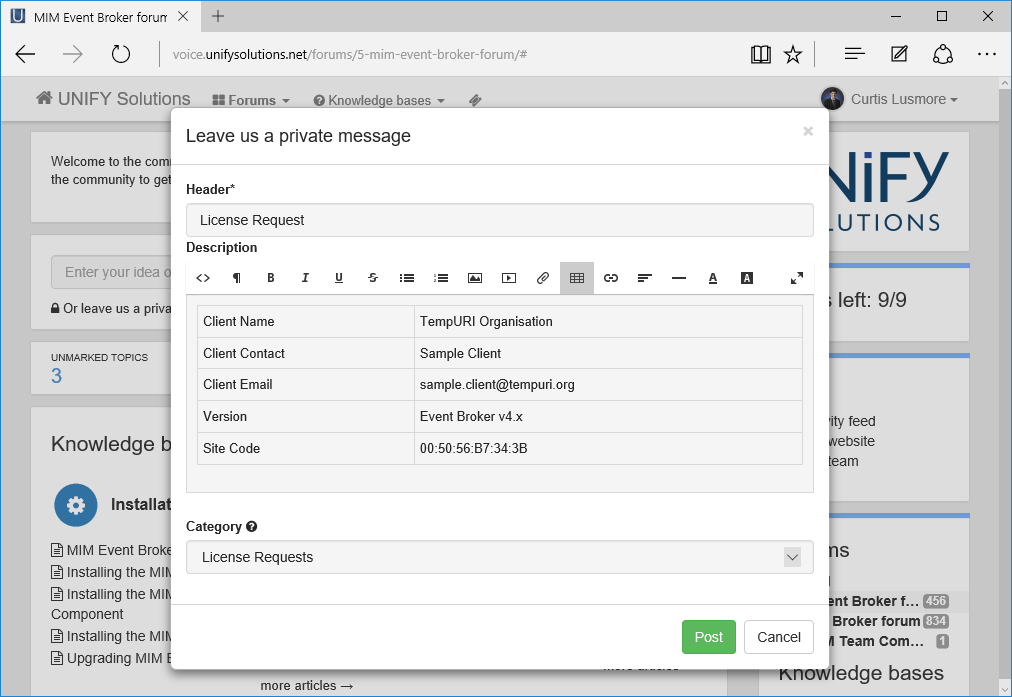 You can copy and paste the below table and update the details.
| | |
| --- | --- |
| Client Name | TempURI Organisation |
| Client Contact | Sample Client |
| Client Email | sample.client@tempuri.org |
| Version | Event Broker v4.x |
| Site Code | 00:50:56:B7:34:3B |
| Environment | Production |

Click the Post button to submit the request. You will be presented with the page for your Ticket, and you will be able to track the progress of your request from here.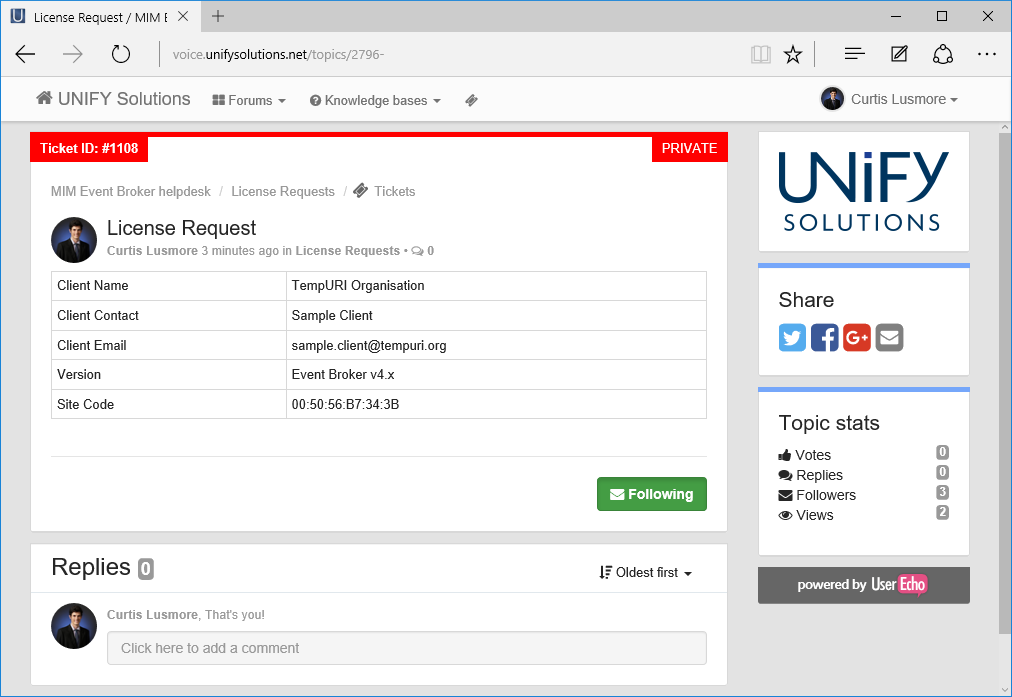 You will receive an email notification when updates are made to your request.
Retrieving the license
When your request has been approved, a support agent will attach the license file to your ticket. You can download the license file by clicking on the download link. The license will also be attached to the email notification informing you of the approval of your request.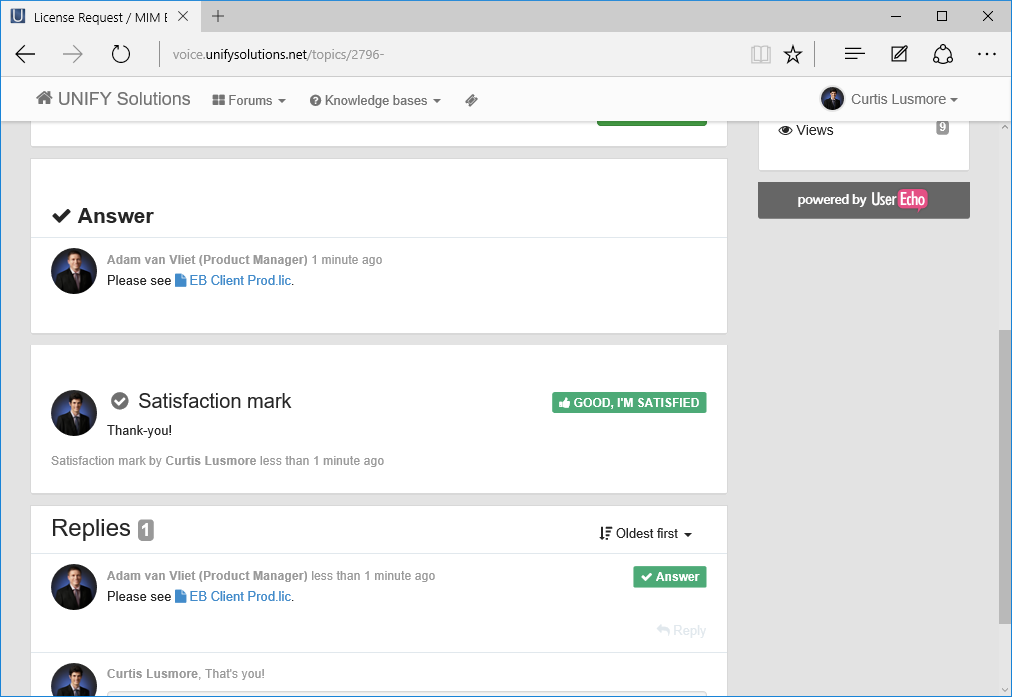 Once you have downloaded the license file, you can apply it to MIM Event Broker by following the instructions on Installing the MIM Event Broker License.