Bugs

Hi guys,
I am using the SCIM gateway in v5.3.2 and the department and manager attributes don't appear to work (i.e. the values sent by SCIM are not populated into the UNIFYBroker adapter fields).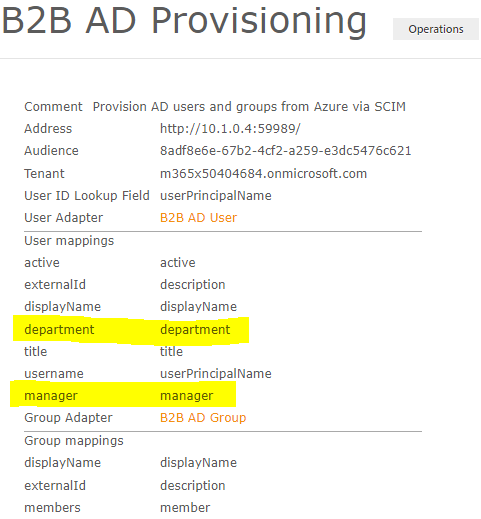 Here's my configuration in Azure:

It seems possible that the problem might be related to the fact those two attributes are extension attributes and not part of the SCIM core user schema: https://datatracker.ietf.org/doc/html/rfc7643#section-4.1
As a separate request could you please add support for the givenName and familyName core user attributes?